COPRA MetalBender Analyser-i
Flat Pattern Unfolding & Calculation of sharp-edged 3D Solids and Sheet Metal Parts imported into Inventor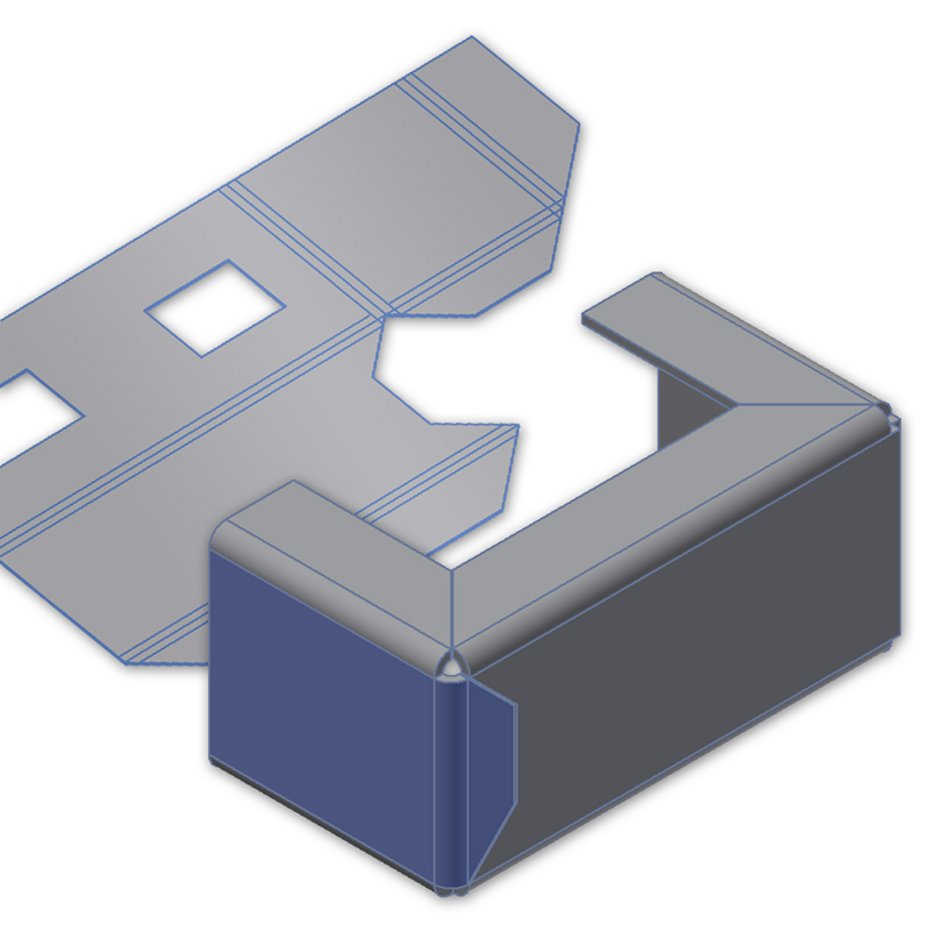 Precise flat pattern calculation at press button: The new COPRA MetalBender Analyser·i. Now you can unfold the solids you designed sharp-edged or imported into the new CAD system Inventor with manufacture in mind – without the need for re-working your solids. COPRA MetalBender Analyser·i is the logical enhancement of the flat pattern calculation already existing in Inventor, which is also based on data M Software sheet metal engineering technology.
No matter whether you have designed your solids in a sharp-edged, rounded or combined sharp-edged / rounded way: COPRA MetalBender Analyser·i calculates the flat pattern precisely in just a matter of seconds.
The automatic corner and bending zone relief cut, the unfolded length which is based on the mode of calculation you select, the bending angles as well as the overbend angles, which are calculated in such a way that the material characteristic spring back effect is taken into account, are all analysed absolutely precisely and reliably in the automatic unfolding.
The result is later optimised by means of the automatic intersection point optimisation for laser cutting. A DXF file is then written and the resulting data can now be transferred to the laser or punch machine via state-of-the-art bending technology.
Thanks to its 100% integration and full compatibility to other Inventor applications the COPRA MetalBender Analyser·i adjusts very well to the Inventor environment and eliminates the need for additional training.
Flat pattern calculation directly inside the Inventor workflow, no external add-on package, no need for data conversion
Unfolding of solids created inside Inventor
Unfolding of sharp-edged transitions
Automatic unfolding with or without bending technology (Calculation of the shortening factor or K-factor)
Shown in the unfolder window in Inventor and exportable as a separate design
Corner and bending zone relief cuts
Interface for Cybelec / Delem / ToPs
Calculation mode according to DIN, machine data and position of the neutral line
Automatic calculation of the over bend angles taking the material's spring-back characteristics into account (can be chosen according to various methods)
Intersection point optimization for laser manufacture can be selected
Smoothening of the unfolding
Transfer as DXF file to NC programs
Automatic corner recognition also for solids imported from other CAD systems
Associativity solid-unfolding
Selection of bending tools for the design process
Flat pattern meets manufacturing standards