COPRA ProfileScan innovative and cost-efficient quality control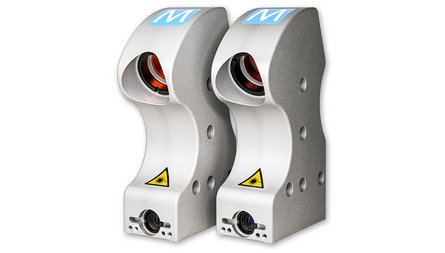 Our innovative COPRA ProfileScan Desktop is the ideal device for quality management of roll formed profiles. By contactless and non-destructive measurement with only one camera, it is particularly cost-effective and able to measure the whole visible cross section.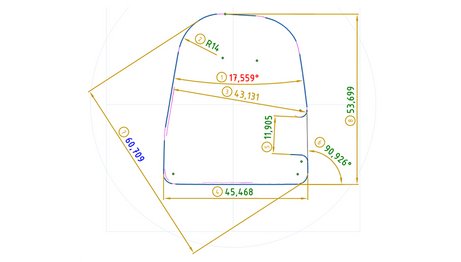 Laser Light-Section Principle: Precise and cost-effective measurement of roll formed profiles
Mainly optical profile scanners are used in quality management of profiles. There are a variety of measurement principles for different tasks.
Besides the mere technical requirements, cost effectiveness plays a major role. In general, the advantage of optical compared to tactile devices increases with the number of attributes to be measured.
With the so called Laser Light-Section Principle, a laser line is being projected on the profile, thus a Light Section is pictured. The sensor captures it and by means of triangulation, a 3D-cross section can be calculated.
What are the advantages of COPRA ProfileScan Desktop?
Two steps are necessary for the measurement of the profile surface. First, it needs to be digitalized, so the data can be processed afterwards.
Usually, optical devices are equipped with a sensor ring consisting of a variety of cameras. The COPRA® ProfileScan Desktop however works with our patented 360°-Method which allows mapping of the whole visible cross section with only one sensor and a turntable. Due to this setup, a simple and cost effective measurement is provided. The device can be easily integrated into the production process.
Reference Markers are being scanned along with the profile itself during the measurement process. After a complete turn of the profile, the integrated software then gauges all views to a single profile contour. The required algorithms are specifically tailored to roll formed sections.
Additionally, our method offers new possibilities for the measuring of profiles with slots. Although products are always scanned from the outside, the COPRA® ProfileScan Desktop allows mapping of large inside areas through small slots in the profile.
Furthermore, the contactless and non-destructive procedure is particularly suitable for sensitive and easily deformable materials.
What is COPRA ProfileScan Desktop able to measure?
The device is able to scan open and closed profiles from the outside, weather they consist of steel, aluminium, wood, or plastic. The special purpose camera has a high dynamic range, so that a variety of different profile surfaces can be measured.
The COPRA Profile Scan Desktop 80 can measure profiles with a maximum width of 80mm and length of 310mm. The COPRA ProfileScan Desktop 200 is equipped with a double sensor and thus able to scan cross sections with a maximum width of 200 mm (length 760 mm).
Fast – precise – cost effective: The COPRA ProfileScan Desktop
Only one sensor for 360° measuring required.
The COPRA® ProfileScan Desktop can be used on a Desktop.
Many possible views compared to a system with three to six sensors.
Even small slots in the profile allow measurement of large inner areas.
Contactless. Tactile measurements of profiles usually impossible.
Non-destructive measurement of profile cross sections: short sections up to 310mm can be used without cutting.
Premium robust sensor cabinet.
The COPRA ProfileScan Desktop can be quickly assembled/disassembled. Comes with a transport case.
Direct connection to Laptop or desktop PC. No separate controller or external power supply required.
Easy operation (Windows).
Measuring functions can configured individually.
Documentation of scanned results.
Algorithms are specifically tailored to roll formed profiles.