Tube Düsseldorf 2022
We live and love digitalization!
Eagerly anticipated, though, we are excited to leave the virtual to meet you in person again at the TUBE and WIRE 2022 (20.06.2022 - 24.06.2022) in Düsseldorf.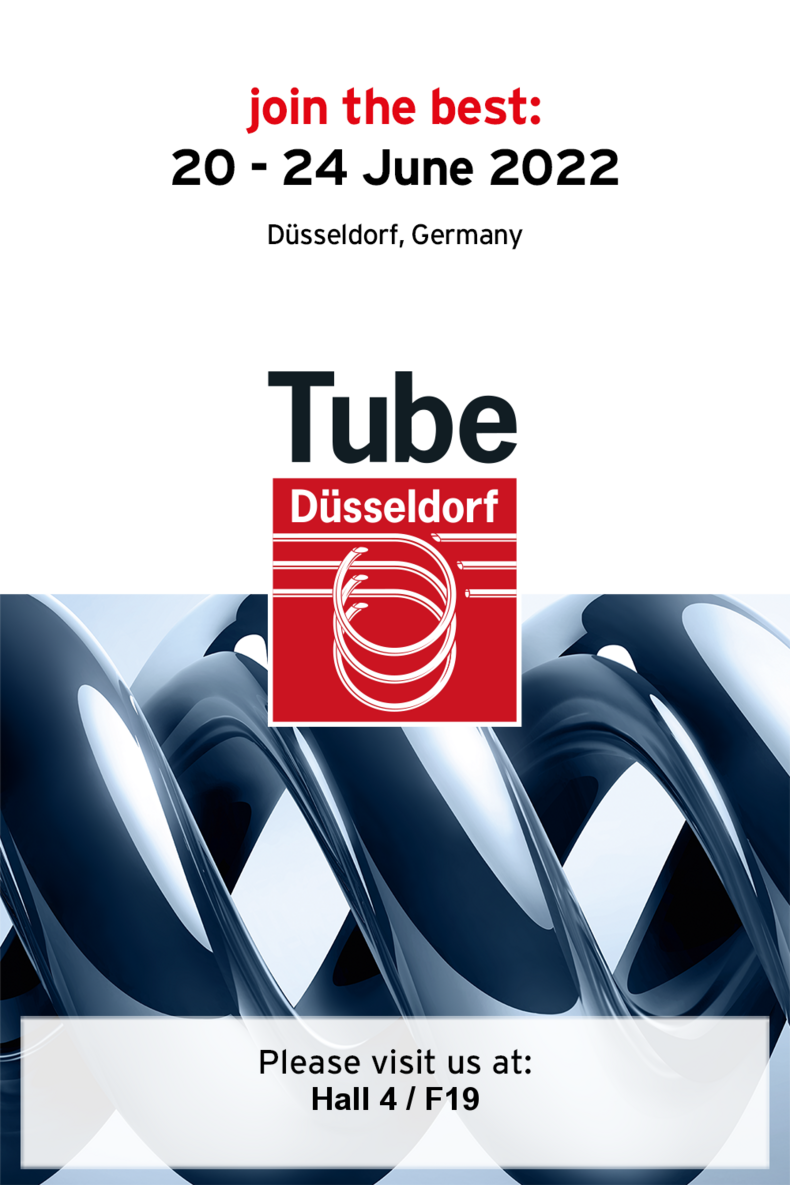 TUBES, WIRES and so much more with COPRA
In the Tube and Wire industry our COPRA software is already well established as an efficient tool for design, process optimization and efficiency enhancement.
However, due to the progress of integrating our products further and new, data-driven technologies, we can even offer more future-oriented solutions leading towards a 'smart factory'.
On our booth, we will show you for example, how we can combine measurement and simulation data on one platform and how this data can be aggregated, evaluated and reused for design.
Join us Live on Social Media SPECIAL
No need to be disappointed if you have to stay at home and cannot come to booth F19 (hall 4): We will bring the show right into your (home)office.
Visit our social media channels (Twitter and LinkedIn) to get the latest updates on live events from our booth.
TUBE and WIRE @HOME SPECIAL
Are you interested in a COPRA demo or would like to discuss your roll forming aspirations with us but are not attending the show?
Then you are cordially invited to schedule an online meeting with our team in our digital meeting room.
Please don't hesitate to get in touch with us, if you would like to book an appointment outside the offered time slots.
We look forward to seeing you in June and to an exciting exchange in person or in our digital show room!
Back