COPRA RF Flower Technology
Our module COPRA Flower Technology offers roll formers an extensive tool set for special technical calculations: For instance, the calculation of certain forming curves, a feature no other commercial software offers, or the calculation of an optimized "down hill forming" in order to achieve minimized material elongation. Also, a 3D-wire-model for the calculation elongation or compression at strip edge or profile flanks. Two different mathematical methods are available for determining springback according to Oehler or Biswas.
Finally, COPRA Flower Technology allows the sequential display of individual bending sequences with desired presetting such as distance, radius and other parameters.
Customers get the full benefit from COPRA RF Flower Technology in combination with the forming module COPRA RF DTM and the simulation module COPRA FEA RF.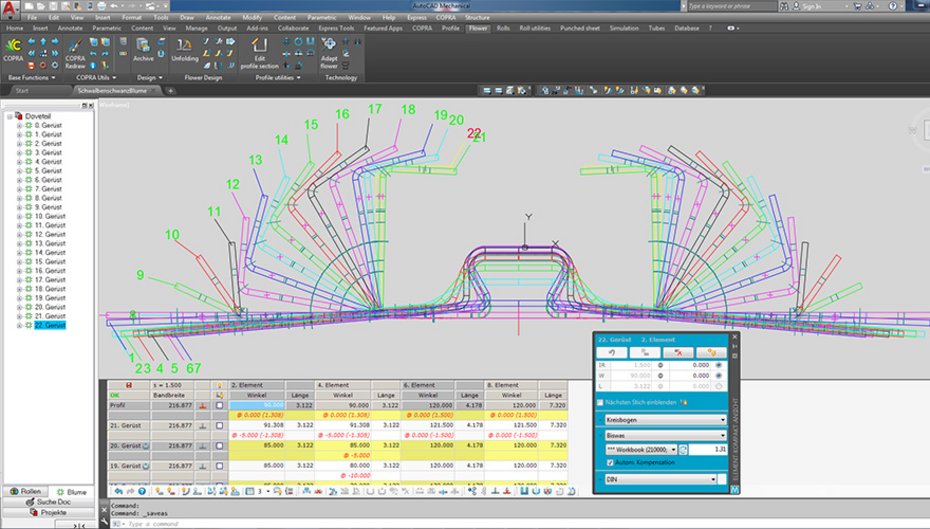 COPRA RF Flower Technology - at a glance
Calculation of forming curves
"Down Hill Forming" for minimal material elongation
3D wire model for calculation of strip edge elongation
Two methods for determining springback
Sequential display of individual bending sequences